Zika and dengue but not chikungunya are associated with Guillain–Barré syndrome in Mexico: A case-control study
Grijalva, I et al. Zika and dengue but not chikungunya are associated with Guillain–Barré syndrome in Mexico: A case-control study. PLoS Negl Trop Dis. 2020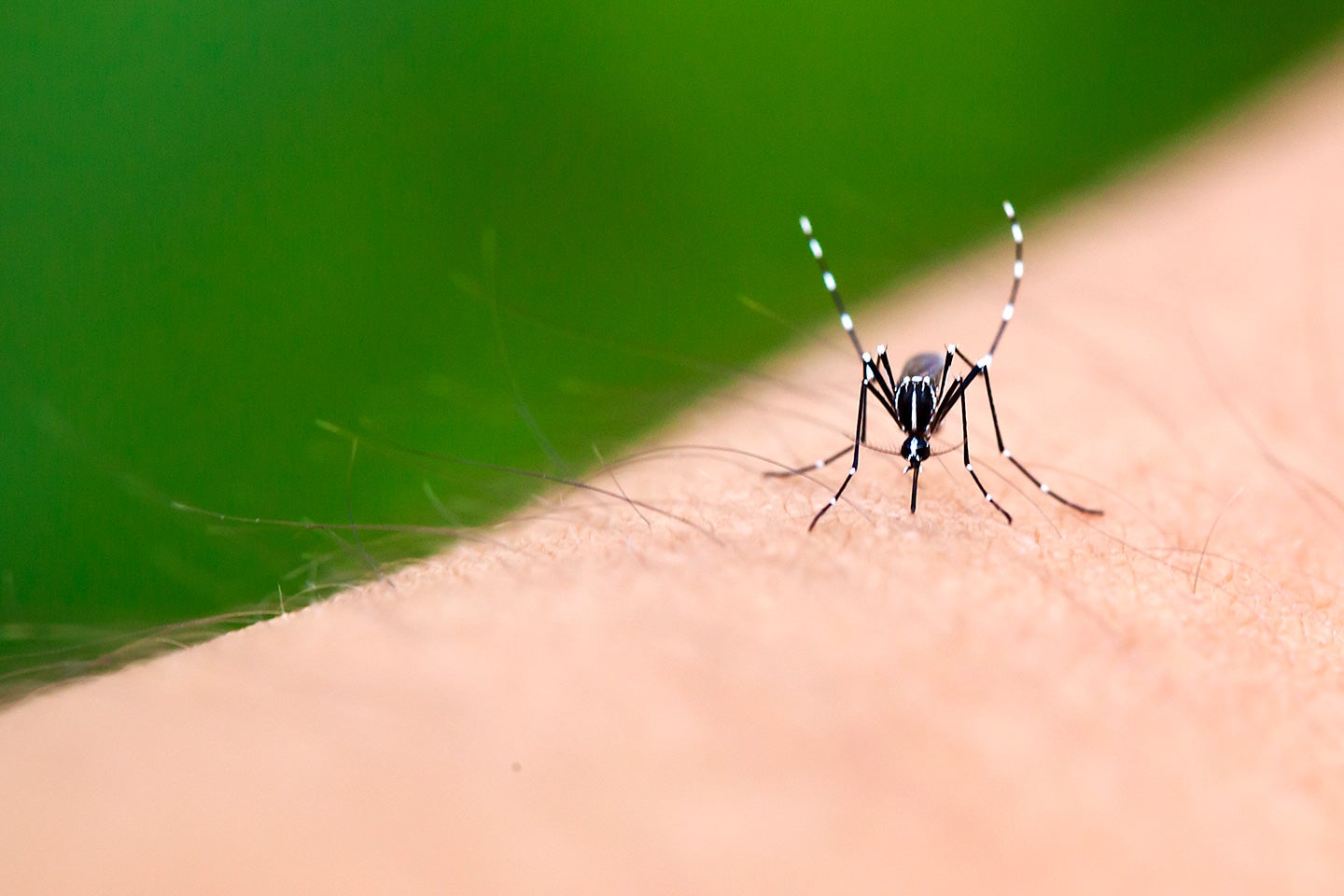 Zika, dengue and chikungunya viruses co-exist in Mexico
Zika (ZIKV), dengue (DENV) and chikungunya (CHIKV) viruses have been temporally associated with Guillain–Barré syndrome (GBS). The three arboviruses co-exist in Mexico, theoretically leading to increases in the frequency and severity of GBS.
Grijalva et al. conducted a case-control study in Mexican hospitals (July 2016–June 2018) using serum and urine samples collected to determine exposure to ZIKV, DENV, and CHIKV, to determine the association between the arboviruses and GBS in a Mexican population.
97 GBS cases and 184 matched controls were included. Odds ratios (OR) were calculated to determine the association of GBS and viral infection diagnosis from laboratory results and symptomatology.
There was a positive association between GBS and acute ZIKV infection (OR, 8.04; 95% CI, 0.89–73.01, p=0.047), and with laboratory evidence of ZIKV (OR, 16.45; 95% CI, 2.03–133.56; p=0.001). An association between GBS and Flavivirus (ZIKV and DENV) infection (OR, 6.35; 95% CI, 1.99–20.28; p=0.001) was observed. The laboratory results also showed an association between arbovirus (ZIKV and/or DENV) infection and GBS.
No association was demonstrated between GBS and CHIKV.
The authors commented that the impact of the interaction of these
arboviruses on the health of the Mexican population was less than expected.
https://journals.plos.org/plosntds/article?id=10.1371/journal.pntd.0008032
---
---